Match Up Email Addresses With A Ton of Personal...
Rapleaf Rapleaf lets you find out a lot of information about people on your email list. You can choose to get data in several dozen categories. This includes details about: Demographics Household Data Personal Interests Purchase Data With this type of intelligence, you can start to personalize content for your customers. Cost: Minimum $50; use their pricing calculator
Preview Your Email Layouts On More Than 30 Email...
Litmus Litmus will let you check your email campaigns on more than 30 email clients and mobile browsers. You can also add small snippets of code to your outbound emails to get more advanced analytics such as how many people deleted your emails (vs. just opened them) and whether someone forwarded or printed them. Cost: $49-$299/month
Check Email Address Validity With BriteVerify
BriteVerify Use BriteVerify to check the validity of your email addresses. According to Adam Holden-Bache of email marketing firm Mass Transmit, removing bad addresses will help with deliverability. "ISPs will mark emails as junk or spam if they see too many being sent to bad or invalid email addresses," Holden-Bache says. "Using this system to purge bad data from your database...
Find And Verify Email Addresses With LeadSpend
LeadSpend Want to know if someone's email address is valid? Head over to LeadSpend and check it there. I do this frequently to bypass having to try to connect with someone on LinkedIn first—just email 'em directly! If you have a big list, you can upload it. The company claims a 97% match rate. Cost: Free to manually check addresses; bulk pricing for uploaded lists starting at...
Get The Essential Details About A Web Page
Browseo Browseo is a web app that let's you strip a page down to its essential information. It's very useful for examining the structure of your web pages (or your competitors' pages) for things like meta tags, word counts, hyperlinks, fonts and colors used and other details. You can save a spreadsheet containing the most important data from your current session. Cost: Free
Get Alerts With Someone Pins Your Images
Pinalerts Got cool images or infographics on your website? Great! Now you can use Pinalerts to get notified when someone pins something from your site. This is a good way to instantly thank people and suggest other boards you have that they may want to follow. Cost: Free
My Favorite Bookmarking Sites
I use quite a few tools to save or bookmark links to websites that I find useful. So I thought I'd run down my favorite ones. Why I Bookmark Every day, I probably save at least 8-10 links for future reference. My vast libraries of links have served me well. There's a direct benefit between taking a few seconds to properly save and tag a link, and later saving time quickly relocating it...
How To Remember The People You Meet
Click the image to watch the video Do you meet a lot of people in person? Do you ever have trouble remembering their names and faces, and where you last met them? If so, Evernote Hello might the app for you. Andy Cordia of Nuance Labs recently reminded me about Evernote Hello. Now, I love Evernote (the flagship product), but I admit I just haven't been smitten with Evernote Hello. However,...
Base: Big CRM Features For Less
Base is slick, easy to use and affordable CRM platform. Use it to capture leads and track your sales pipeline, then qualify those leads and convert them to contacts and deals. Link to other sites like Facebook and Mailchimp in order to share data, as well as import contacts from Google Apps, Highrise, Excel and other places. Several key features include: A simple lead capture form that you...
Easily Track Mileage & Expenses With Taxbot
It's tax time (ugh!). If you log a lot of billable miles for work, you will surely appreciate Taxbot at this time of year. The app (for iPhone, Android and web) let's you track your business mileage using your phone's GPS. To do so, you must launch the app first and type in your destination. Then Taxbot will magically track and record the mileage. It also lets you snap photos...
Clean Up Your Twitter Account With ManageFlitter
Need to clean up your Twitter followers? ManageFlitter is the place to do it. This site let's you quickly unfollow fake accounts or people who are not following you back. There is also powerful search feature that lets you find people by keywords in their profile and follow them. ManageFlitter includes some Twitter analytics on your followers which are marginally interesting (such as who...
Best Tools To Create Photo Collages
Looking for a quick and easy way to create a photo collage? PicFrame is the best app for this and is available for iPhone and Android phones. It features lots of effects, frame shapes and patterns, as well as sharing to other applications (Instagram, Facebook, Twitter and email). Cost: $0.99 What if you want to add a captioned font onto a photo? Over is hands-down the best app for the iPhone (I...
Save Web Pages Intact For Reference Using Bo.lt
I'm a big fan of online bookmarking apps that let you save web addresses and such. But most of these only save the link and not the actual page as you originally found it. That's too bad, because sometimes you really want to refer back to a killer design or an article that may disappear weeks or month later. Fortunately, there's a site that will save full pages for you...
Book Corporate Calls And Meetings With Timetrade
Timetrade is a different way to book appointments at the corporate level. It's a very slick online appointment scheduling system for setting up meeting or calls with new sales prospects, accelerating the sales and customer service process and making it easy and fast to interact with customers. Timetrade lets all authorized employees integrate their calendars with the scheduling system. You...
Schedule Meetings More Easily With Doodle
Doodle lets you schedule meetings with people more easily. We all know the hassle of composing an email, jumping back and forth between your calendar several times to find a few open slots, and suggesting your best times to someone else—then getting a reply that none of the dates work for them—then starting the process all over… Doodle cuts down on all that back-and-forth, wasted time. You start...
Improve Your Sales and Marketing Follow-Up Efforts...
Postwire allows you to create personalized, private "resource" web pages. For example, Postwire is perfect for sharing specific sales materials with a prospect; welcome documents and training videos for a new customer; or support information for customers. Instead of having a trail of unconnected emails, you can keep everything in one place as you communicate with your contacts....
Beam Apps From The Web To Your iPhone
If you have an iPhone or iPad, Crosswa.lk is one of the coolest applications I've seen in awhile. It's like an "application for apps." What it does is allow you to bypass the cumbersome App Store and send new apps to your iPhone or iPad from the web. Say what? You need to try it to believe it, but it works like a charm. Just search for an app at Crosswa.lk, click an...
Keep Your Shared Information Updated With...
  MyPermissions is a way to clean up and secure which sites have access to your information online. With the explosion in social networking sites the past few years, we have all started giving "permissions" to lots of sites in order to enjoy their services. That means giving up our email address and a few pieces of identity to services like Facebook, Twitter, Google+ and others. But...
Corral Your Expenses With Expensify
  Expensify is an outstanding and inexpensive service for keeping track of all your business and/or personal expenses.   There are three main ways to use Expensify:   1. Upload receipts from your computer Upload a receipt in any of these formats: JPEG, JPG, GIF, PNG, DOC, HTML, TXT, RTF or PDF   2. Upload from your mobile phone Install a mobile app for your iPhone/iPad, Android, BlackBerry (does...
Watch Your Word Use Blossom With Visual Thesaurus
If you love words, you will become enamored with Visual Thesaurus. It is simply one of the best online tools for wordsmiths. I have paid for a subscription to this for years. (Quick side note: there seems to be a debate over the use of "enamored with" vs. "enamored of"….but I digress.) Visual Thesaurus is an interactive dictionary and thesaurus that creates word maps that...
Remember Everything With Evernote
Ever wish you could double or triple your brain's capacity to remember important things? That's sort of what Evernote does. It's one of my favorite multi-purpose programs. Many people become pretty hooked after using it for awhile. With it, you can easily: Save and share notes about anything, from the web, a desktop app or your smartphone Add photos and audio notes ...
WordPress Security And Management
Many people and companies love to use WordPress to power their personal or professional website. But as great as WordPress is, it is also very prone to attack from hackers. Because WordPress is free and there are many cheap hosting companies, many sites get compromised on a daily basis. Believe me, it's no fun when this happens—and it can cause you a lot of grief.   So if you use or are...
Mind Mapping For Fun And Profit
I love using mind maps to quickly and visually brainstorm new ideas. I find them much more effective than traditional outlines (except for the amazing Workflowy outlining app—which is also worth checking out!).   My favorite mind mapping software is Mindmeister. It is available online, as well as in versions for iPhone, iPad and Android.   Mindmeister makes it easy to create and also share...
Experiment. Risk. Repeat.
Whoever said you had to follow the rules was a fool. For much of life, there are no rules. Laws, yes, but that's not what I mean. I mean rules as in, you have to do X to get Y. Or this is the way so-and-so does it, so you need to do it this way. Forget that. I think everything's an experiment, and instead of worrying about the rules we should be worrying about continually refining...
3 tags
Listen To Blog Posts On The Go
If you love reading articles about your profession or passions but don't have enough time, you may flip for SoundGecko. This unique service lets you easily convert any online article into an MP3 file then listen when you're commuting to work, running or wherever. You start by creating a free account. Then when you see a Web article you like, you can either email the link to...
Improve Your Online Security With Better Passwords
Let's face it: when it comes to creating online passwords, most of us are pretty lazy. We either use passwords that any half-way talented hacker could break in 10 minutes, or we re-use the same password in too many places. I am especially guilty of the latter, but am trying to fix this.   It's time we all take online passwords more seriously, and encourage others do the same!   Good...
1 tag
Use "Explainer" Videos To Entertain And Tell Your...
You may have heard about "explainer videos" as one of the newest tools for your digital marketing. These are short videos that provide an explanation of your product, service or event. Usually in the form of an animated story, they entertain your audience while educating them. Many companies, including Google and Facebook, use explainer videos in their marketing strategy. Research shows that...
How To Improve Your Online Brand
What happens when you Google yourself? Do you "own" the first page of results, or does your name barely show up? Are there negative references you'd rather not see? Whether you are a job seeker or someone actively working, your online brand counts more today than ever before. Why? Because prospective employers or business prospects are Googling you. Recruiters are, too. And more...
More Great Tools For Job Seekers (And Others)
Whether you're searching for a job or just looking for ways to be more productive on a daily basis, here are more tools I use and highly recommend: AwayFind If you have ever agonized over when you will receive that "critical" email—which causes you to check your inbox every five minutes—you will love AwayFind. It allows you to connect one or more email addresses and specify...
Announcing My Open Source Job Search
I Need Your Help After many years roaming down the path of entrepreneurship, I have decided to seek a bigger opportunity with an established company. I am no longer with my former firm, Command Partners, and am actively looking for a new professional challenge. I am asking for your help. I'm hoping to expand my horizons as much as possible. I would greatly appreciate your referrals about...
Think Social, Go Mobile
By the end of 2012, close to 82 million US mobile users will use a social networking site on their phone at least once a month, according to eMarketer. That's more than a quarter of the total US population. The study indicates that 95.5% will be checking social sites on a smartphone.  Smartphone users are almost twice as likely as overall mobile phone users to check social sites. By 2014,...
Missing The Beach
Note: This first appeared as a guest post on the Charlotte Moms website. I am supposed to be at the beach as a write this. Our family was going to go to the Carolina coast for some needed R&R, but things got changed around. So instead of soaking up the sun and the salt water, I'm landlocked in Charlotte. The family is making do with local activities instead. The good news is, the kids...
Stuck In Suck Mode As A Blogger? Learn To Improve...
Face it, your blog is probably not where you want it to be. I know mine isn't. I don't blog enough and I make too many excuses why I don't/can't. But the fact is, most of my excuses are lame—and there's no reason I shouldn't be more disciplined and focused in my blogging efforts. If you find yourself sucking at blogging and wondering how to get out of the...
"Training for eight hours a day instead of three or four is equivalent to trying..."
– Stefan Olander, co-author of Velocity and VP of Digital Sport for Nike One of the best business books of the year— a must read for marketing professionals!
In Between Nowhere And Now Here
Someone told me something simple yet profound recently. Fortunately, I was paying attention and listening, or more importantly hearing and absorbing what was said. This person said, "You are either nowhere or you are now here." He was talking about the elusive art of actually listening to another person. His point was, we are either off somewhere else mentally or we are front and...
Why Facebook Bought Instagram for $1 Billion
Because they can.
Why I Won't Blindly Support Your Cause
Recently, I stared getting a slew of canned tweets from various people where I live (Charlotte, NC). All were verbatim and asking me the same thing: "We're trying to get the word out about a new movement in Charlotte - can you please RT my last status?" The short answer is, no, I won't retweet your last status. Good Influencer Relations = Common Sense There are...
Quick preview of the next Marketing Squad podcast...
Your Business Model Is Under Threat
Your business model is under threat. It doesn't matter how big you are, or how long you've been around. The whole thing could come crashing down around you anytime. Latest Exhibit: the venerable Kodak, which pioneered the camera industry, invented digital photography, then clung to their cash cow (selling and processing film) until it was too late. Now the company is bankrupt and...
Still connected to my mom
I got a suggestion on LinkedIn today to connect with my mom, Janice Uttley. Sadly, I declined. She passed away in September 2010. But it made me smile remembering her (as I do so often). She was always trying to stay up with the latest trends, so I'm not surprised she was dabbling with LinkedIn. She had just one connection. It wasn't me. But it was another lucky person, for sure.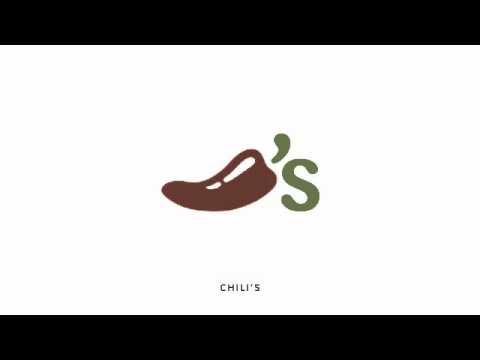 "Perhaps one of the most important attributes of a connector is a willingness to..."
– Excerpted from a great article: Forget Networking. How to Be a Connector. 
What Are Your Three Words For 2012? →
This post by Chris Brogan inspired me to come up with my three words for 2012: Build Focus Ship This new blog is just the start (for me personally). Business-wise, we have some huge goals at Command Partners this year!
Starting Fresh
Welcome to my new personal blog. Surprisingly, I have not had one at my own URL to date. For the past few years, I was just redirecting my namesake site to a great free service, VisualCV, that announced it was closing down a few months ago. In a panic, I then redirected it to my About.Me page (another excellent, free service). VisualCV then got bought by someone else who has kept it alive. But...
"It's too easy, as a team grows, to put up with a few B players and they..."
– —Steve Jobs